From time to time a blogger will take a look at the Potty Time program and write up a review. We love that Potty Time is spreading and recently saw some great independent insight into what we offer.
Amber over at JadeLouise Designs had this to say:
Potty Time is a fantastic combination of sign language, songs, verbal,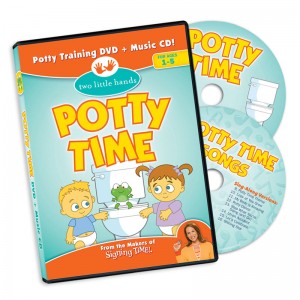 auditory, and visual stimulus to help a little toddler learn about how amazing their body is. In Potty Time you learn new sign language signs. Each sign is showcased with Rachel (the creator and instructor of the videos) showing the new sign and saying the name of the sign. Also showcased is the actual word written out, plus a photo to show what the word means. It's a very well rounded instruction to ensure any learning style will be well received.
Thanks, Amber! We're so glad you liked Potty Time! To read lots more about Amber's take on our programming, and see what else she's up to, please visit her blog at JadeLouise Designs!