Potty Time is a playful and positive approach to potty training for children ages 1-5 with music and videos featuring Emmy-nominated host, Rachel Coleman. Potty Time supports any potty training method by helping children:
Listen to their bodies
Stop what they are doing and go to the bathroom
Celebrate their successes
Deal with accidents in a positive way
Appreciate their amazing bodies
Potty Time teaches the potty routine along with signs that children of any age can use to talk about growing up, using the potty, and celebrating successes of all kinds. Signs are especially useful for potty training infants and toddlers. Get your Potty Time video and more now at My Signing Time Digital Shop.
About our potty training specialists
Our potty training specialists have years of experience potty training children. They offer tips, humor and encouragement. Meet our toilet training experts and learn more about them.
About Two Little Hands Productions
Two Little Hands Productions is a leading publisher of innovative educational products that enhance children's learning and self-esteem, including the award-winning Signing Time, Baby Signing Time, Rachel & the TreeSchoolers, Rachel & Me, and Potty Time programs featuring Emmy-nominated host, Rachel Coleman. Signing Time programs have been featured on Nick Jr. and public television stations across the country. In recent years, Two Little Hands has expanded to offer curriculums, teacher resources and training opportunities to educators, caregivers, and parents around the world.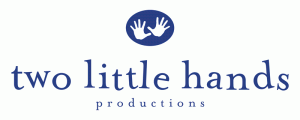 Want to learn more? Visit these links to…