DAYCARE AND WORKING PARENTS
Potty Training in Daycare: A list of suggested questions for a daycare and things to consider when balancing potty training between home and a daycare setting.
Working Moms and Potty Training: Links out to an honest blog on the process.
Working Moms: Potty Training Approach and Daycare: Links out to a blog on the challenges of coordinating potty training and daycare.
INTERESTING TIDBITS
Night Time Accidents: Help for training at night.
Training or Teaching: Does what we call potty training matter?
Is My Child Ready For Potty Training?: Every child is ready in their own times. Here are some things to consider when deciding if yours is ready.
Potty Training While Traveling: Taking the show on the road!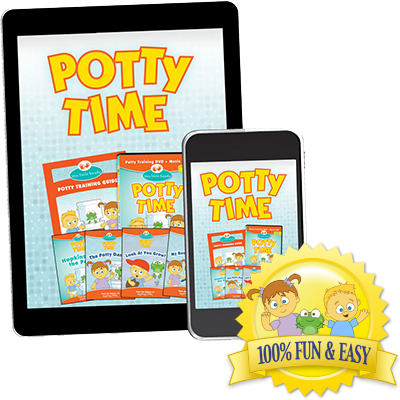 Don't Sweat the Small Stuff in Potty Training: Because at the end of the day, it is all small stuff.
Hand Hygiene: Valuable information on effective hand washing for little ones.
Elimination Communication: An article describing the diaper-free baby approach.
Potty Training Around the World: takes a look at potty training in other cultures and explores the driving forces behind when we potty train and why.
BOYS AND GIRLS
Potty Training Boys and Girls: A mom to 11 kids talks about some of the insights she got from raising her family.
Specific Tips for Girls and Boys: A list of tips specific to training each gender.
REGRESSION
Toileting Regression – What's Up With That?: Explanations and strategies for when regression strikes.
Sometimes Regression is a Part of Moving Forward: A unique take on the process of toileting regression and parent response